Educational Programs
The Toastmasters International educational program starts off with the very basics of public speaking skills and step by step allows a member to improve their skills until they become a 'competent' and eventually an 'advanced' speaker. Toastmasters also help members develop leadership skills. Members develop these skills by them completing various assignments which are contained within Toastmasters manuals as well as receiving evaluation/feedback from other members. Members can choose to focus their studies on Communication or Leadership skills one at a time or at the same time.

The following diagram shows the two different development paths or tracks that a member can undertake after joining Toastmaseres and shows the progression from beginner to expert.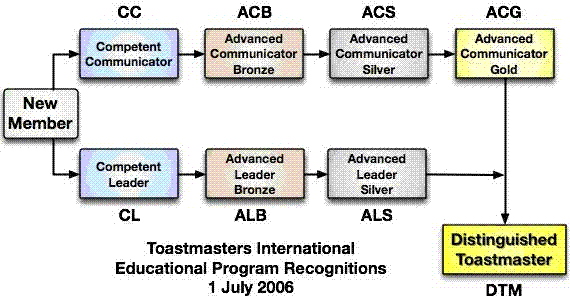 Further details about each step of the educational program are shown below. If you have any further questions about the Educatonal program feel free to contact our Vice President Education.
New members' manuals
When a person joins Toastmasters they will recieve two manuals, the 'Competent Communicator' and 'Competent Leadership' manuals, as seen below.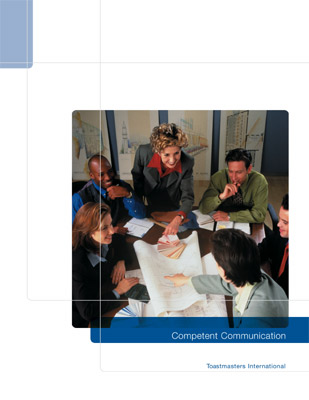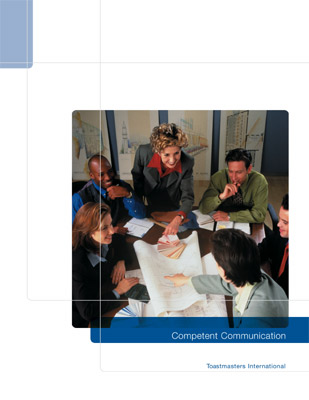 In addition to the above manuals a new member would also receive the 'Effective Speech Evaluation', 'Your Body Speaks' and 'Your Speaking Voice' educational manuals as additional resources (below).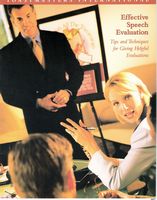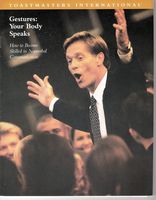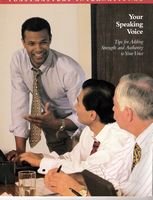 The Competent Communicator manual contains the first 10 speech projects a member would need to work and progress through. These projects are listed below.
The Ice Breaker
Organize Your Speech
Get to the Point
How to Say It
Your Body Speaks
Vocal Variety
Research Your Topic
Get Comfortable with Visual Aids
Persuade with Power
Inspire Your Audience
Each project builds on the previous project so that members continually improve their skills. The topics and subjects of each speech given is determined by each individual member. The projects provide information and techniques that can be used but don't require a member to talk about a particular topic. Once all 10 speeches have been delivered and evaluated at club meetings, the member would receive the award of Competent Communicator, abbreviated to CC. A member would then receive their choice of 2 advanced manuals.

The Competent Communicator manual is like studying the core subjects at school like English, Maths and Science. The Advanced manuals are like electives because a member chooses them based on their individual interest.
Advanced Manuals
As members progress beyond the initial Competent Communicator manual, other advanced manuals available to them are:
The Entertaining Speaker
Includes valuable information on how to give an entertaining or dramatic speech, where to find material, how to make an audience laugh, and what to do when you're asked to speak.

Speaking to Inform
Contains information and ideas on the demonstration talk, the fact-finding report, the abstract concept and resources for informing.

Public Relations
Covers building goodwill through a speech, persuading an audience, speaking to a hostile audience and speaking to the media.

Facilitating Discussion
Provides instruction in the four different methods of leading a group discussion. An ideal manual for managers, trainers, teachers and administrators.

Specialty Speeches
Covers impromptu speeches, sales presentations, introductions, inspirational speeches and oral interpretations.
Speeches by Management: How to handle a variety of speaking situations managers encounter in the work environment. Topics covered include giving briefings, technical speeches, motivational speeches and status reports.

The Professional Speaker
A guide to preparing and presenting the five kinds of speeches professionals give most often. Covers the keynote address, the entertaining speech, the sales training speech, the seminar and the motivational speech.

Technical Presentations
A complete guide to preparing and presenting briefings, proposals, technical papers and team presentations.

Persuasive Speaking
This manual helps you develop persuasive techniques and expand your presentation skills so that you can influence and persuade others to accept your ideas, products or services.

Communicating on Television
How to present editorials, appear as a guest on an interview program, conduct a press conference and use television to train.

Storytelling
Types of stories covered in this manual include the folk tale, the personal story, stories with morals, the touching story and the historical story.

Interpretive Reading
Provides instruction in developing your interpretive reading skills. Projects include presenting stories, poetry, monodrama, plays and oratorical speeches.

Interpersonal Communications
Topics covered include conversing with ease, negotiating, handling criticism, coaching someone to improve performance, and expressing satisfaction effectively.

Special Occasion Speeches
Provides instruction in giving toasts, speaking in praise, "roasting" someone, and presenting or accepting awards.

Humorously Speaking
This manual shows you how to use humorous stories and jokes throughout your speech to grab and keep listeners' attention and illustrate your points. You also learn how to give an entirely humorous speech.